There's nothing that animation cannot do. Not only is it entertaining, but caters to several purposes too. One such use of animation is for marketing or promotional purposes.
We all know that people love watching videos. And by video we not just mean the live-action video content, but animation too. As per a study conducted by Wyzowl, 93% of marketers claim that video plays an important role in their marketing strategy.
Similarly, if we ask, why 2021 will be the year of animated video marketing?
There are three main reasons:
It makes your brand visible in front of the audience
It makes your audience hear what you are trying to say
It helps your audience understand your brand's message in an interesting & compelling manner
To simply put, animation attracts consumers in a way that no other form of visual content can do.
So, using different animation styles for marketing a brand can boost sales instantly and attract more potential customers. Different animation styles appeal to different marketing goals. And with so many types of animation out there, it can be a little tricky to pick the right one.
Well, this piece is all about it!
While different animation styles will resonate with different audiences, here are few important characteristics that almost all types of animated videos must have for effective marketing.
Quality – people will measure the quality of your product/service on the basis of the quality of your videos. It becomes imperative to make an exceptional first impression using high-quality content.
Branding – Branding refers to designing the logo, colour selection, jingles and other branding elements.
Targeting – Generic videos are easily forgotten. Creating engaging explainer videos for a specific target audience is a superb way of marketing.
Message – A video that is not able to convey a message clearly can't live upto the brand's expectations.
Rhythm – Maintaining the timing & pace of the action and the story in the correct way keeps the audiences engaged and entertained till the end.
15 Animation Styles for Marketing
Let's talk about the 15 different types of animation that can be used for creating effective and engaging marketing videos.
1. 2D Animation
2D animation is one of the most popular & widely used types of animation styles.
In this kind of animation, both the characters, objects and the scenes are created in a two-dimensional environment, while giving the illusion of depth and movement.
This type of animation is quite versatile and can be customized as per the creator's requirements.
2. 3D Animation
3D animation is all about creating the highest quality & state-of-the-art animations. 3D animation is creating scenes and characters in a three-dimensional environment. It makes an audience feel what they're shown on the screen.
3D animation is mostly used for commercial purposes as it's quite expensive and time-consuming to create. So, if you have a low budget for your video, 3D animation may not be the best choice for you.
3. Whiteboard animation
This is one of the most common types of animation used for B2C and B2B marketing. Whiteboard animation is the process of showing an author drawing or illustrating on a whiteboard with narration in the background.
This style lets the marketers delve deeper into the product, service or the message they are trying to show.
Whiteboard videos are highly effective as these convey the most complex message or the idea in the simple, straightforward and precise manner while keeping the viewers engaged.
4. Motion Graphics
Motion graphics are bits & pieces of animation that create the illusion of movement or rotation.
Motion graphics is ideal for businesses which try to show complex products or services, for example – in the tech industry, as it works extremely well in visually synthesizing big amounts of information, in a faster & effective way.
Unique, colourful and dynamic motion graphics effectively illustrate the message while keeping the viewers glued to their screen.
5. Stop Motion Animation
It is a filmmaking technique where objects are physically manipulated while each frame gets individually photographed so that it gives an illusion of motion once played.
Stop motion animation is definitely unique and interesting. However, it has its limitations too. It is costly and lacks flexibility to make any changes or fixes in between the production process.
6. Kinetic Typography
Kinetic Typography or Typographic animation is a type of text animation. In this style, moving alphabets and numbers are presented to express ideas or convey a message to an audience.
This style of animation dates back to 1899, when a typographically animated ad was created in France.
This style is mostly used in businesses to show statistics & other data. It is widely used for e-learning purposes as well as for training employees.
Here is another example showing Kinetic Typography:
7. Live-action
Although it's clear that live-action videos are not an animation type, we still included it in this list as it is one of the most used video types in marketing and promotion.
Live-action videos can also be used as an explainer video type for promotional purposes. Though, these kinds of videos require a substantial amount of resources, effort and budget than animated videos. Live-action videos work well when an organization aims to build a connection with its potential customers.
Testimonial videos are mostly live-action videos.
8. Screen Capture Animation
Screen capture refers to showing the recordings of the screen-captured footage along with a narration playing in the background. This type of animation is the most preferred style for demonstrating a product's UI design.
It is commonly used in tech companies, especially startups for explaining a process at a minimal cost.
Screen capture videos are used to improve the customer experience while using particular products.
9. Cut-out Animation
Initially, cut-out animation was developed using photos or illustrations cut from paper, fabric or cardboard. However, it later moved on to become digital cutout animation.
This kind of animation includes texture, shading, colours, layering and all other details that are absent in a traditional cutout animation.
Currently, digital cutout animation is one of the most commonly used animation styles in the marketing landscape. It is used to create explainer videos and for story-telling purposes too.  The advantage it provides is that it can be changed anytime in the future.
10. Mechanical Animation
Mechanical animation is mostly used to showcase the working & mechanics of a complex device. All the required details as well as mechanisms are drawn using mathematical precision. Usually, this style of animation incorporates 3D animation to visualise in the best possible way.
This type of animation is quite popular in the tech or automotive industry. It is useful in the production of various equipment as it allows us to make any changes during the production process.
It is also ideal for portraying the industrial process of any manufactured product, like food items. This is one of the animation techniques whose functionality is far beyond the world of marketing and films.
11. Rotoscope Animation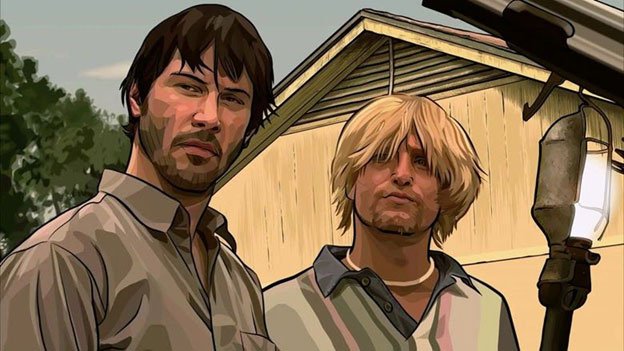 Rotoscope animation is a kind of animation that requires live-action footage to create an animated video. In simple words, a live-action video is later transformed into animation.
To create this, the animator draws every frame of the animation from the cinema video.
Rotoscoping is highly used in creating crowd scenes in movies along with commercials. Also, this animation technique reduces the cost of using 3D production as the duplication of objects becomes easier here. Thus, rotoscope animation facilitates engaging storytelling.
12. Live-action with 2D Animation
This refers to the blending of animation and live-action video together to form an impressive finished video.
The key idea here is to develop a feeling of interaction between the graphic elements and the video including features like rhythm, dynamism, visual display, etc.
The animated content used in the video adds a new layer which strengthens the message that is conveyed in it.
13. HUD Animation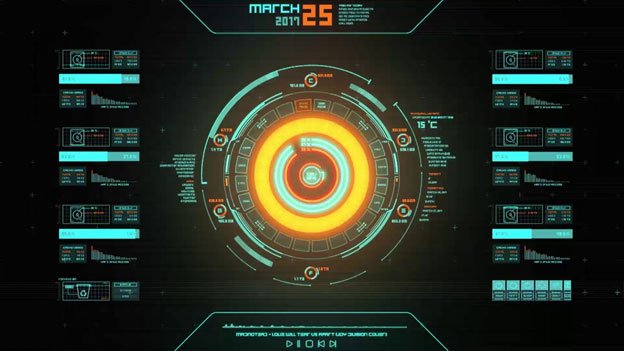 HUD is a different style of animation from what you usually see in the marketing space. HUD or Heads-Up Displays originated from video games where it is used to provide information to the users in a visual manner. In this animation, the background is usually transparent so that the user is able to view the display without taking their eyes off the game they are playing.
If you haven't seen this kind of animation in video games, you can still recognize this in a sci-fi movie in which characters can visualize information on a transparent screen.
In marketing, HUD animation is mostly used in an explainer video for showcasing tech-related products and services.
14. Plexus Animation
This is another very innovative style of animation used in marketing these days. Plexus animation is a type of graphics motion animation that uses dots and lines to form a figure. The most common of these is the image of a solar system in a textbook.
Plexus animation is often used for showing after-effects at the end of the movies, games, etc. However, it can also be seen to market tech or space-themed products and services. It gives a more advanced and high-tech look to a brand.
15. Sand Animation
Sand animation is an animation style that is used for creating both cartoons as well as real shows. The idea here is quite simple yet complex in execution. The process involves pouring sand on a luminous surface for creating a 2D image. Besides, it can be drawn using the same methods.
Sand animation was invented in 1969. The key use of this animation technique was a live show. However, it can be used for storytelling certain situations in the marketing world.
Conclusion
The world of animation is the most diverse. Same goes with marketing too. Each type of animation mentioned above can appear different to you.
There's no rule to follow when it comes to marketing a brand using animation. It all depends on the brand, product or service that you're trying to showcase in front of your target audience. Different animation styles suit different types of marketing.
The above top 15 animation styles work best for marketing purposes. However, make sure you pick the right one for marketing your brand so that you get the best possible results out of it.
---
---
Author:
Pavnendra Bhadhuria is the founder and CEO of Essence Studios, India's top explainer video production company. When he is not busy running the business, he shares his knowledge and experience in the field of digital marketing through blogs. He is also an avid follower of cricket.